A misadventure that combines Aliexpress, the store Refly-Original mobile phone store and the French Poste that I have to tell you here. It's related to buying a defective mobile phone.
After buying the mobile phone XCover 3 refurbished on Aliexpress of 73 euros, it was the perfect gift for my brother who needs to have something strong when he is calling. But after the pleasure to send a gift, we noticed that playing videos (YouTube or recorded with camera) wasn't working. The screen starts to make multiple lines and force us to remove the battery to make it work again and waiting for the screen to be clear because the lines were staying at the same place for 10 minutes.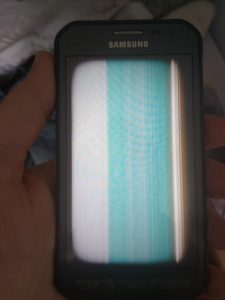 After noticing to Aliexpress, 2 solutions were proposed to me: A refund of 30 euros and I can keep the phone or I've to send it back for a full refund. I decided to return it for a full refund. So I paid 10 euros extra with the international letter with a tracking number. After many weeks, the tracking number still display "going to China" and seems to have left France. If it took it by customs, we should see it on the tracking number but it wasn't. After 2 days I send it, still stuck so. And after 60 days, the tracking number disappear and not recognize anymore. French Post won't help me to know more about it and just send a letter like they are not responsible anymore.
In the end, Aliexpress consider that the package never came back to the seller so they won't refund me any euro even after trying everything to make them understand I'm not responsible for this situation.
Finally :
- Aliexpress shouldn't close the dispute and should propose to me at least a partial refund like the start of the dispute because they recognize the fault of the seller.
- The supplier Candy MonnaLisa, "Refly-Original mobile phone store" (https://fr.aliexpress.com/store/1194206) just deliver me deficient mobile phone and should propose to me at least a partial refund  (today, he makes the deaf seller because he considers that the package has never arrived)
- The fault of "La Poste" and his international Tracking Number. Where is my letter? Who stole it, lose it? It's obvious that someone is responsible but no one to help me.